About CrossCountry's Ocean grove Fishing Charter
CrossCountry Fishing Charters operate out of Queenscliff Harbour - Berth 98. Only 15 minutes from Ocean Grove.
Our fishing charters from Queenscliff are 5, 6, or 8 hours and can accommodate any skill level. Whether you're an experienced angler, like the odd fish with mates, or you're a total beginner – we'll make sure you enjoy every minute hook, line and sinker.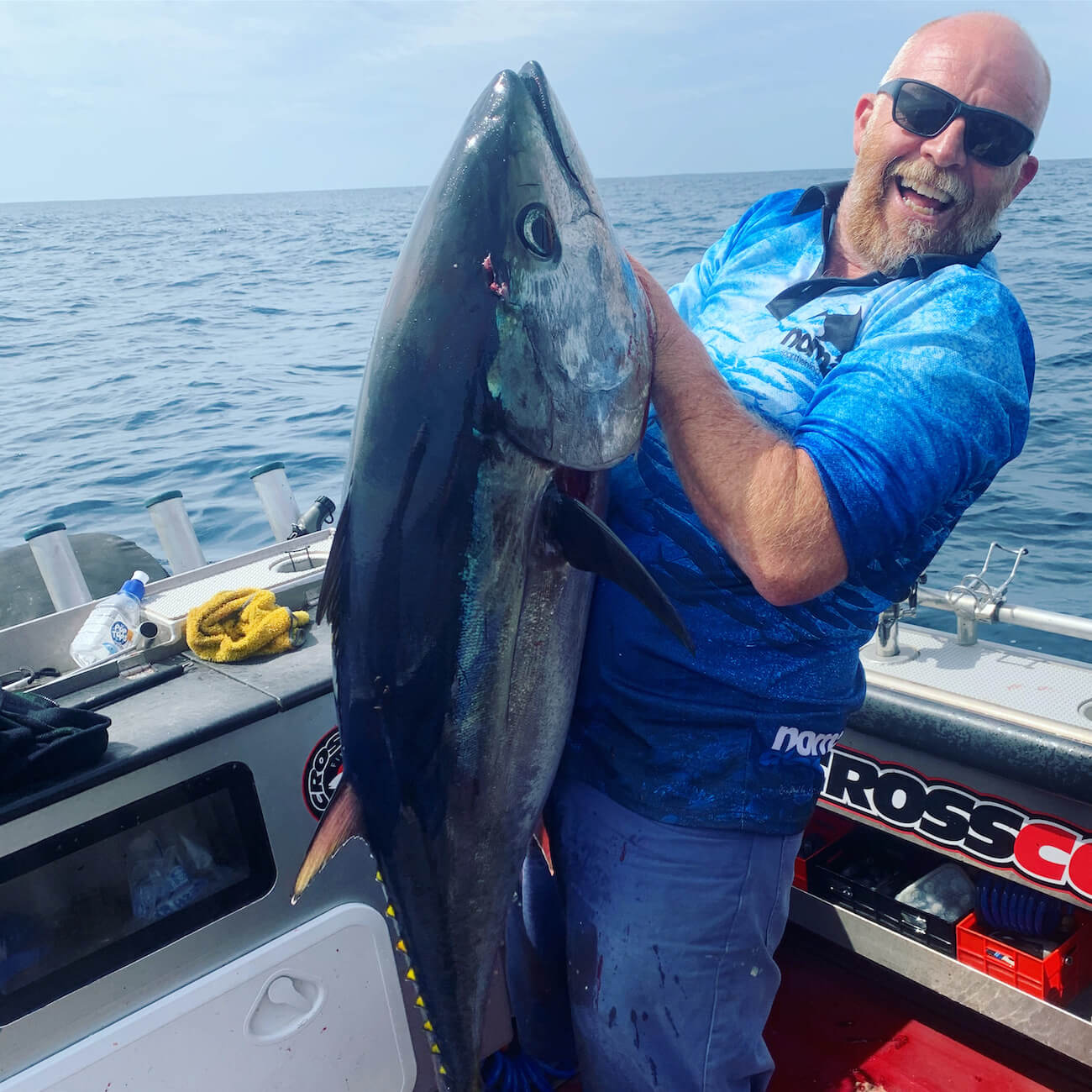 Want to learn more about Zac and CrossCountry Fishing Charters, watch this episode of 'the Captain' and get to know more about CrossCountry Fishing Charters, Zac and his Seacruiser 9000 'Laura Jane'
WATCH CCFC
on 'The Captain'
Zac is awesome to fish with. He knows his stuff 🤘
Boys, this is the vessel you want to be in. it's gorgeous.
Zac looks after it and know definitely how to handle her.

Jason B.
Definitely THE boat to get on! Great skipper and crew. 🤙 🤙 🤙

Seb W.
Zac knows how to fish and how too entertain! A great mix of both and the twice I've been out he's put us right on the money! Great operator!

Adam R.
CrossCountry Fishing Charters operate majority of the year out of queenscliff marina. This gives us the flexibility to either fish the bay or Offshore venturing out trough the heads of Port Phillip Bay into bass straight.
We offer 4,5,6 & 8 hour charters. 4 & 5 hour are bay only, our 6 & 8 hour charters will fish offshore when it is safe to do so!
Our experienced skipper Zac ensures the safety of all passengers aboard and will only venture into bass straight when conditions allow.
'Laura Jane' is a fully customised 9m Seacruiser with all the bells and whistles, powered by twin 250hp Suzuki's it gets you to your fishing destination fast ensuring maximum fishing time on the water!
We pride ourselves on not only providing a great fishing experience, but giving you an adventure that will leave you wanting more 🎣
Fish on... #CrossCountry