'Laura Jane' is a custom 9000HT SeaCruiser made by Richardson Marine in Warrnambool. The workmanship that has gone into this boat is state of the art, and has to be seen to be believed.
Skipper Crossy spent well over 6 months planing the design of his dream boat. With each design getting bigger and better until he reached his limit to keep it a trailerable boat.
He recounts that with two, sometimes three phone calls a day to Ed at Richardson Marine... Poor Ed didn't know what he was in for!
With the design eventually finalised, Wayne the Welder "The Perfectionist" got to work. The pride and passion that goes's into Wayne's work is rare and having a boat that is fully welded out by one person is a big key to getting a perfect boat.
Six months of long days and sleepless nights, Crossy's dream was one step closer to reality - she was ready for fit out.
For her fit out, Tommy took over the reins, this was now his baby. Every millimeter of this boat was designed and built with a purpose, and no detail has been overlooked. And each element was carefully installed, from the live bait tanks, to the second driving station, to the massive 24inch Garmin 8424 touch screen on the dash.
The technology that this boat has makes boating a breeze, with everything you need at your fingertips.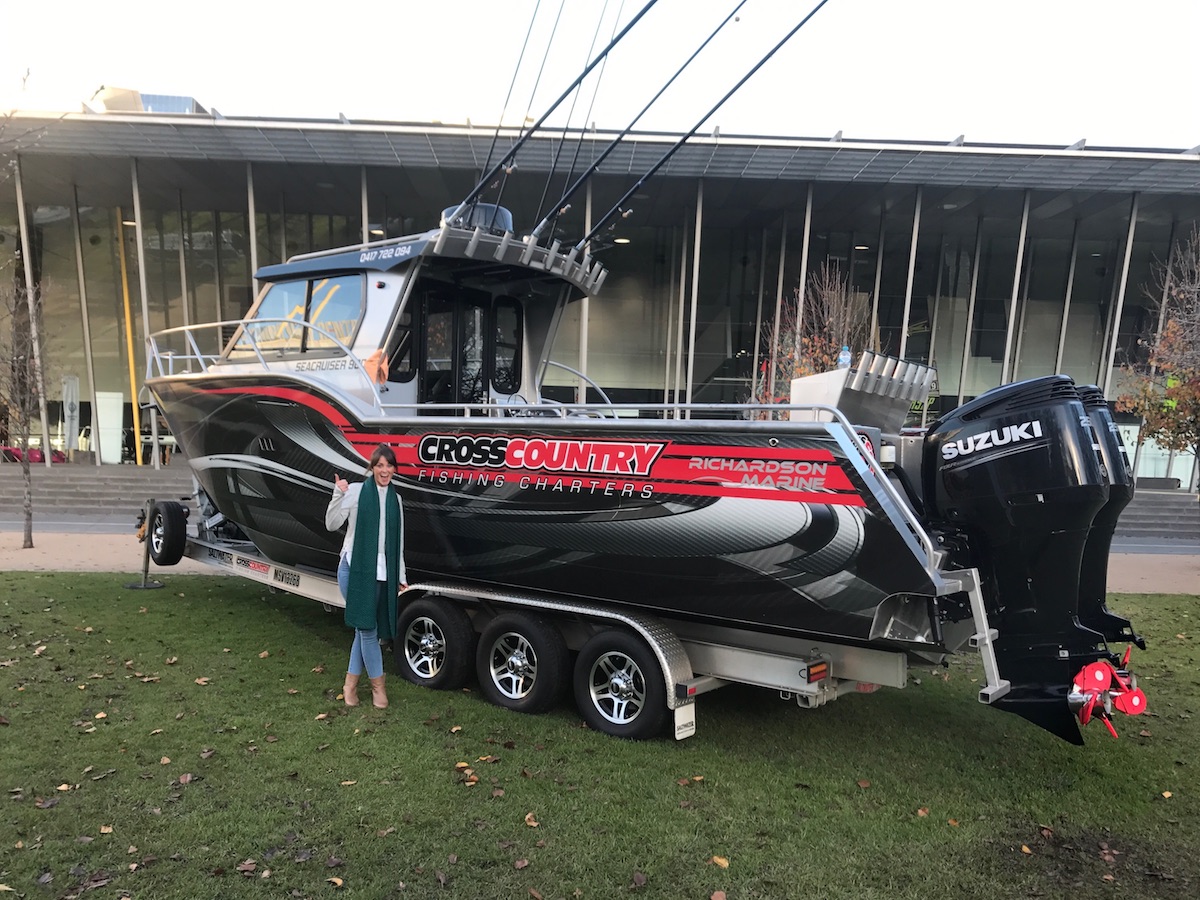 Well, some will think that I am a harry suck, but there has not been one day in the past 2 and a half years I haven't mentioned something about the boat. If it wasn't talking to Ed, I was setting up templates in the house to gauge sizes, clearances etc.
My partner, Laura Jane... has heard it all, put up my stress, excitement and fear of the new business venture. She has honestly been amazing and words cannot describe the patients and support she has given me.
To invest everything I have into making this dream become reality, some say I'm mad! But I don't regret it for a second, and cannot wait to share this with you all.
So naming the boat Laura Jane was a no brainer for me, (also won a few brownie points!) I couldn't have done it wouthout her and cannot wait to tackle this new adventure together!!